Indoor Beginner Golf Lessons
Golf can be an intimidating game for some and often that becomes a large barrier for the Beginning Golfer. Both our Private and Group Beginner Programs are designed to help students learn and enjoy this great game without overcomplicating things…
We offer a variety of golf instruction options to help you get introduced to the game of golf. The goal of all of our Beginner Programs is not to overwhelm students with technique, mechanics and jargon.  The focus is on creating an ideal learning environment where students can quickly gain confidence and acquire key skills to establish a solid foundation upon which they can build putting them on a path to enjoying the game of golf for years to come.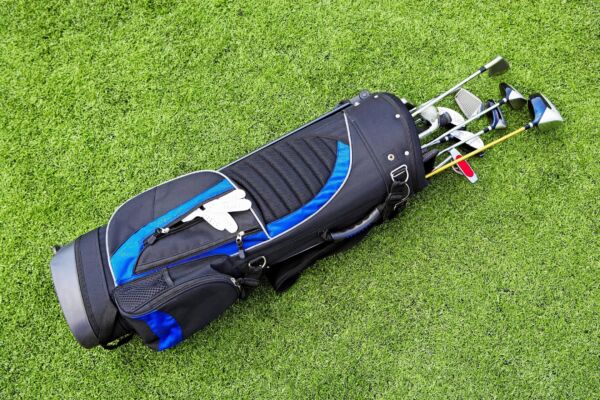 Indoor Beginner Group Lesson Series
Swing Into Golf –
The Swing Into Golf program is designed for the beginning golfer with little or no experience and provides a great start to the game of golf in SMALL groups and a quality learning environment. Learn and develop golf's key skills so you can play with confidence and have more fun on the golf course.
Classes Offered on Various Days and Times Each Week – 60 Minute Sessions
No Experience Necessary
Weekly Group Lesson Sessions (60 minutes each week)
Pre-Swing Fundamentals (grip-aim-setup)
Rhythm, Tempo, Weight Transfer (full swing mechanics)
Solid Contact (Golf's Big 3 Skills)
Directional Control
Bonus – Access to online video drills that can be done anywhere to help with retention of information provided during lessons. ($89 value)
The main goal of this Beginner Program is on providing new golfers with a great start to learning the game, gaining practical experience and establishing comfort with playing golf in an easy-going effective learning environment.
*Golf clubs can be provided if needed
Monthly Unlimited
Unlimited Access to Swing Into Golf Classes
Month to Month
Full Season Unlimited
$
495
00
split into 4 payments
Access to Unlimited Classes
Mid November through March
Winter Class Schedule:
Classes Start In November! – Full Schedule Coming Soon
Location: Canadian Fade Golf Academy Indoor Golf Facility at Fairways Golf Centre (Fanshawe Pk Rd W)
Private Beginner Lesson Series
This is the perfect plan for those who are fairly new to the game of golf and are looking for a overview of all aspects of the game to provide them with a solid foundation. The Beginner Lesson Program is a month worth of private instruction combined with access to 4 Hours of Open Practice.
Each lesson concludes with a video recap of the session that is emailed to the student for later review.
$299
Four 1 Hour Private Lessons + Access To 4 Open Practice Sessions:
Lesson 1 – Full Swing Fundamentals (contact, full swing, rhythm, tempo) Pre-Swing (grip, setup)
Lesson 2 – Building on the Full Swing (contact and consistency)
Lesson 3 – Driving – Directional Control (clubface awareness)
Lesson 4 – Review (bringing everything together)
Students are encouraged to complete 1 hour of Open Practice between lessons.
For more information and/or to book your lesson start date please call, email or text (226-926-7060, [email protected]) at anytime and we can find a time that fits your schedule. You can also reach me through our Contact Us Form.